In the planning process, in some cases, it becomes necessary to adjust a number of prices. To take into account the influence of external factors on price changes, Budget-Plan Express uses a correlation trend (a trend correlating with price quotes) when price fluctuations are to some extent dependent on external factors: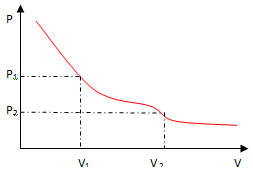 The need for adjustments is not necessarily related to the modeling of external risks. For example, forecast prices were based on forecasts of wholesale prices, more volatile than prices at subsequent stages in the sales chain.
In the first case you can use method of correcting price fluctuations mathematically "describe" the possible influence of factors external risks. In the second case can be useful method of smoothing short-term fluctuations.

In the first and in the second case used models moving averages.

✎ Budget-Plan Express is a software product for preparing business plans and presentations in Word and Excel format, optimal for small businesses and studies (for students, graduate students, MBI students, etc.)

Build a financial model, calculate the options for sales plans of any complexity yourself! Try the new version of the program (6.02). Details ...