Regardless of the country and currency, money will always fall in price, and this is an objective process that is not associated with this or that economic management. Another thing is that there are additional factors - political, managerial, technical, etc., that affect inflation in each country in different ways. Now we are talking exclusively about the objective reasons for the depreciation of money, without taking into account artificial processes, manipulations by financial groups, central banks, etc.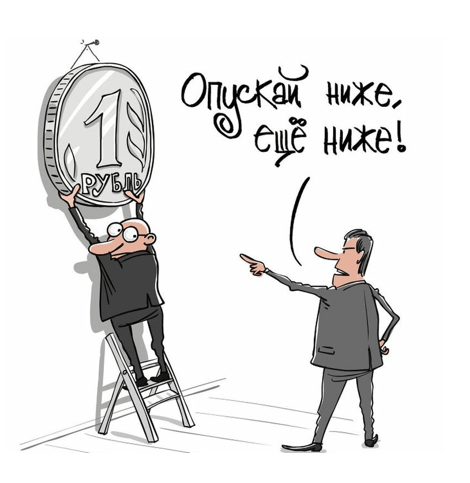 The world's economy is a kind of organism that lives and develops according to objective laws; it "breathes" and grows since at least the 17th century, when the first paper bills appeared in Stockholm in 1661. Within a decade, the European economy received an estimated equivalent. Let me remind you that until the 19th century, almost all paper money had or sought to have a gold or silver equivalent.
So, the main reason for the depreciation of money is the permanent growth of the world economy, which never stopped, even during wars. Of course, there are short-term cycles of decline, growth ... but now is not about that. So, in 1980, the world GDP was 11.147 trillion. dollars, and after 40 years it grew 8 times - up to 83.84 trillion. dollars (at the beginning of 2020). Relatively speaking, if in 1980 it was possible to buy a villa, a sports car and something else exotic for a million dollars, then in 2020 you can only buy a sports car ...
✎ You are on the site of the developer of Budget-Plan Express - a software product for preparing business plans. This is the most affordable professional product in its class, and optimal for small businesses and studies (for students, MBI students, etc.) Details ...